Key Stage 4
In Key Stage 4 our students follow the national curriculum, adapted to their own needs.
This includes:
Communication, Language and Literacy
Intellectual and Reasoning Skills – Thinking and Learning
Numeracy
Personal, Social, Health and Economic Education (including Sex and Relationships Education where appropriate)
The basic curriculum is enhanced by:
Physical Education
Creative – Art, Music, Drama and Foreign Languages
Science
Humanities – History and Geography
ICT and Computing
Technology
Religious Education and opportunities to come together as a group
Work Related Learning and Careers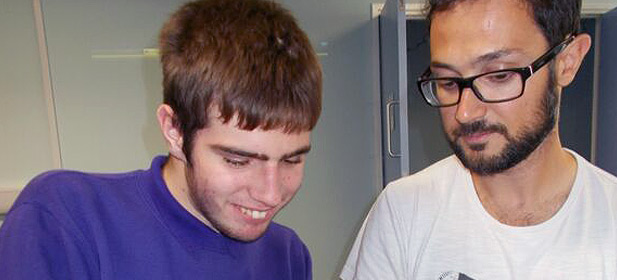 Our students also continue to learn a wide range of life skills, from how to use the local library to understanding road safety. All our students take part in learning about communication and practice by using the local community as a place to visit, shop, and help within. These opportunities provide a chance for conversation and meeting new people.
Our teachers ensure that every student learns about responsibilities; every class member is given a specific job to do and which involves working alongside adults in environments such as the office and kitchen.
Literacy and numeracy lessons are a key factor in our Academy curriculum. It includes reading and writing as well as practicing numbers, calculation, shape and space and time and money. Each student takes part in guided reading sessions and sensory stories to keep them engaged. Key Stage 4 also take part in regular swimming lessons and visit their local farm each week to learn about animals and the local environment.